Helicopter Charters for Engagements & Weddings Dallas-Fort Worth
Epic Helicopters is a locally owned and professionally managed team of trusted professionals. We are attentive to detail, punctual, reliable and our customers would say 'fantastic'! As we like to say, welcome aboard!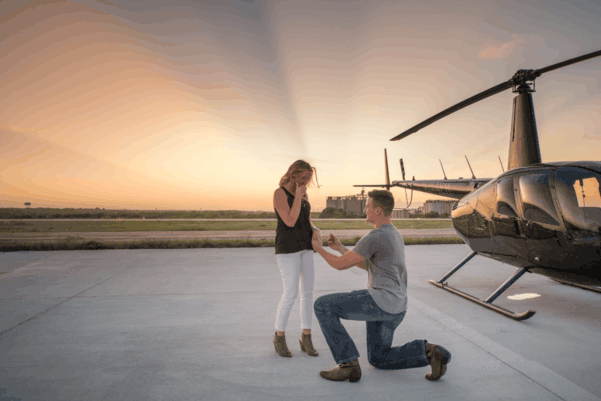 ENGAGEMENT IDEAS
Exceptional engagements take some thought and creativity to ensure the element of surprise. Imagine you and your future fiancé flying to a romantic dinner where family and friends await your arrival. While en-route, or upon arrival you ask the question! Or, we land in a vast field next to a large solitary tree and setup a champagne toast picnic. We are only getting started. Yes, we have done these things and nothing is too far-fetched for us.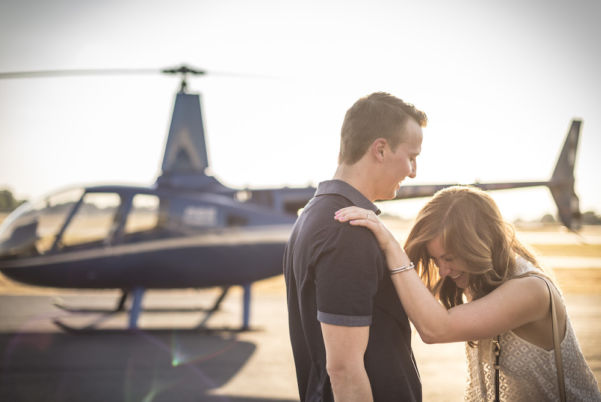 Helicopter Tour Proposal
The more Epic the engagement, the better, right? Our engagement specialists are full of ideas to make a helicopter engagement work within your budget to create a momentous occasion worth bragging about. Your friends will say, "What an awesome engagement story!".
Fly-In Dinner Dates
Helicopter Tour Proposals
Private Wine Tasting Proposal via Helicopter Charter to Cadillac Wines (Epic Wine Flight) 
Fly to a winery for a backpacking picnic in the vineyards (Lost Oak Winery)
Fly over a sign with family and friends waving below
Land on location where family and friends can celebrate your engagement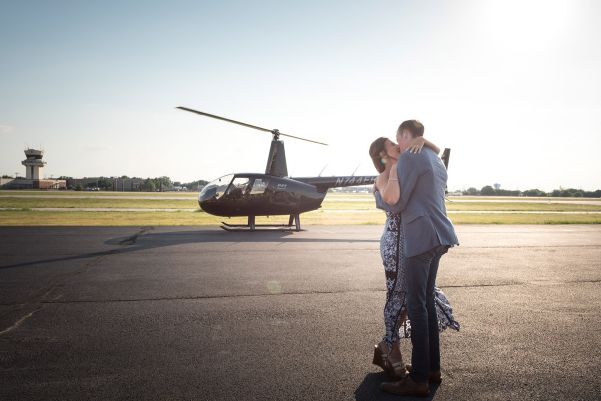 WEDDING CHARTERS
Your wedding reception departure should be Epic. End the night in a style that speaks to the type of couple you are. All itineraries are highly customizable at this level of service. We understand all of the planning that goes into this special day and Epic Helicopters will not disappoint. Below are wedding venues we frequently service. If you have another venue, please contact us to determine if we have already set-up a landing zone with the venue or if it is possible to set-up a new landing zone with a new venue. Once you hire us, we handle all of the coordination with the venue so you don't have to worry about a thing! See below for a partial list of venues we serve.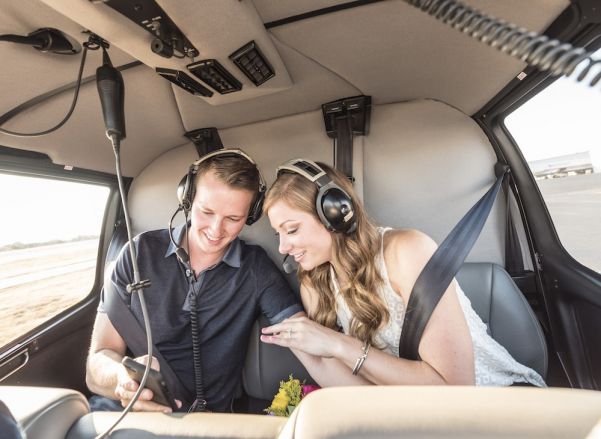 Photography Package
Invite our photographer along! 
A great option for any of our tours you would like to propose on, our professional photographers can play along as a passenger on the flight and will casually capture your most memorable moments. The photos you see on this page were all taken by Epic's professional photographers. Package prices start at $300 for up to 15 high resolution digital photos of your engagement experience with Epic Helicopters.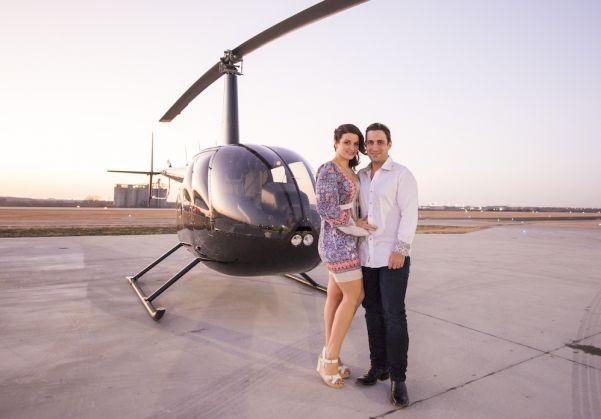 Make it Memorable
Ask about our observation and party room rental if you would like to have family and friends waiting for you when you land. 
We provide catering, TABC licensed bar tenders and private party options with special effects lighting and DJs. 
Have an idea or request you don't see here? We're ready to help plan this special day for you and we may just be better than the wedding planner!
Venues we Serve
A partial venue list of venues we have served before. Don't see your venue? Just let us know and we will make magic happen!
Brook Hollow
Four Seasons Hotel and Resort
Union Station Dallas
Southfork Ranch
Lone Star Mansion
Circle R Ranch
Piazza in the Village
Noah's Event Venues
Stonebriar Country Club
Gleneagles Country Club
Shady Oaks Country Club
Stonegate Mansion
The Castle at Rockwall