Helicopter Charters for Engagements & Weddings Dallas-Fort Worth
Epic Helicopters is a locally owned and professionally managed team of trusted professionals. We are attentive to detail, punctual, reliable and our customers would say 'fantastic'! As we like to say, welcome aboard!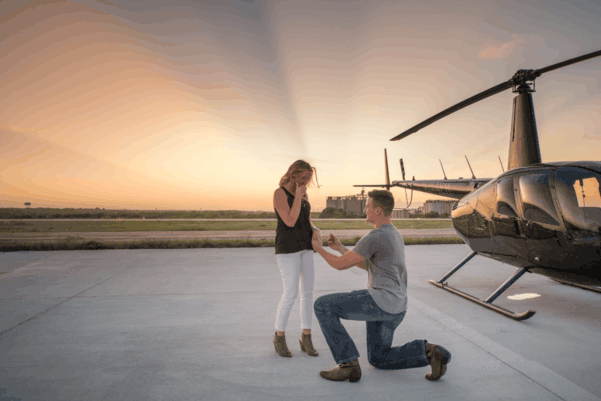 ENGAGEMENT IDEAS
Exceptional engagements take some thought and creativity to ensure the element of surprise. Imagine you and your future fiancé flying to a romantic dinner where family and friends await your arrival. While en-route, or upon arrival you ask the question! Or, we land in a vast field next to a large solitary tree and setup a champagne toast picnic. We are only getting started. Yes, we have done these things and nothing is too far-fetched for us.