Sporting Event Helicopter Charters
Our helicopters are large enough to accommodate 8 passengers for your VIP arrival by private helicopter. Event charters are custom quoted based on your desired itinerary, including passenger count, pickup location, round trip or one way and other variables.
Sikorsky Helicopter Info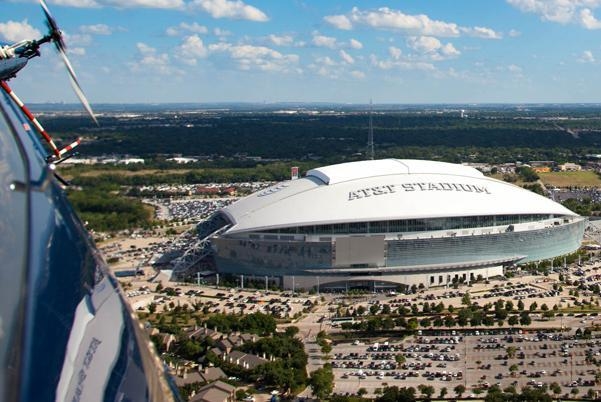 COWBOYS STADIUM
Arrive to the AT&T Stadium (also known as Cowboys Stadium) by helicopter at a private landing zone within walking distance to the entrance. Our landing zone is conveniently located a block to the northwest of the stadium. We recommend planning a charter to this venue at least 24 hours prior to your intended departure time. Charter passengers may choose a custom departure location convenient to their needs, such as a home, office, hotel or airport.

Inquire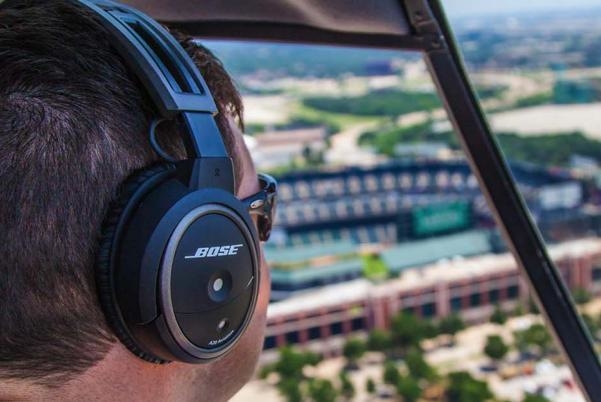 TEXAS RANGERS STADIUM
Land in a private helicopter to see the Texas Rangers play ball. Custom departure locations are available from around the Dallas-Fort Worth area, neighboring cities and regions, or even your back yard. On short approach to the helipad, an incredible photo opportunity of the Rangers Stadium awaits. If desired, a pre-arranged Uber will be waiting to take you the remaining 600 yards to the 3rd base entrance. Alternately, you can take a pedicab if the weather is nice, or simply enjoy the 7 minute walk. All arrivals to this venue must occur no later than one hour prior to game start.

Inquire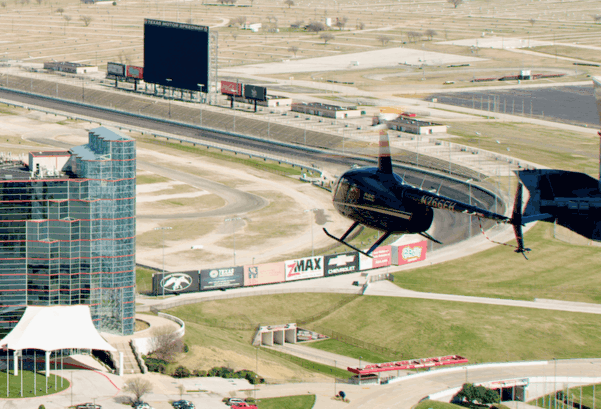 TEXAS MOTOR SPEEDWAY
Texas Motor Speedway is accessible by private helicopter from several of the area airports with primary service offered from Fort Worth Meacham, Dallas Love, Dallas-Fort Worth International, Addison and several others. You and your guests will be delivered direct to the helicopter staging area at Gate 12. Please note that due to federal passenger screening regulations, all bookings to Texas Motor Speedway must be booked by the Thursday afternoon before a race. Extensive information on helicopter charter to Texas Motor Speedway is available by clicking below.
More Info About TMS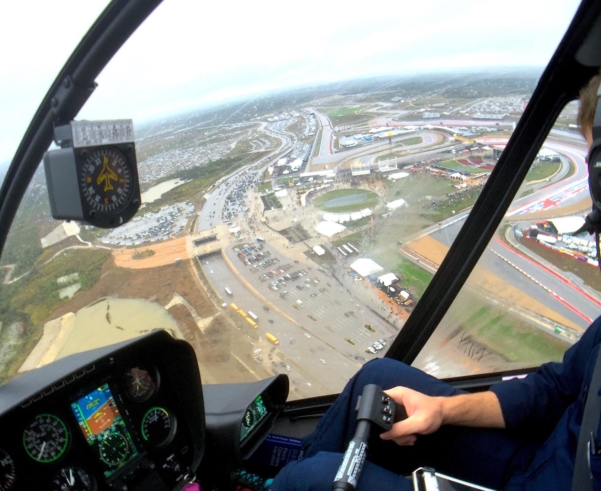 CIRCUIT OF THE AMERICAS
Arrive to a Formula One race at Circuit of the Americas in Austin, TX by private helicopter charter. Guests arriving to this venue will be on a custom itinerary, meaning we will pick you and your guests up at a departure location that is convenient to you, which could be a neighboring city or region, hotel, home or office. You will arrive track-side next to the main entrance. Round trip and one way options are available. Due to the very custom nature of this itinerary, we suggest making arrangements for a helicopter charter to Circuit of the Americas at least 48 hours in advance.

Inquire