WEEKEND HELICOPTER GETAWAYS
Are you looking for more customized options for a true VIP experience? We create unique helicopter excursions specially tailored for your occasion and budget. Our more popular itineraries are featured here, but this level of helicopter charter trip customization is for the adventurous and those seeking the ultimate in luxury experiences. Anything is imaginable and we are here to assist in planning your wildest dream trip.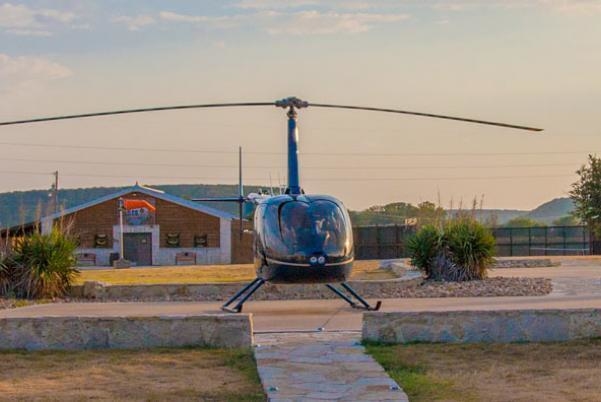 ROUGH CREEK LODGE
There will be breathtaking views from your private helicopter as you leave the bustle of the city behind enroute to Rough Creek Lodge's country estate. There, an experience like no other awaits you where you will enjoy fine wines, great food and luxury accommodations if you choose to stay the night. Your helicopter can stay on the property or return to pick you up a few days later.
View Full Details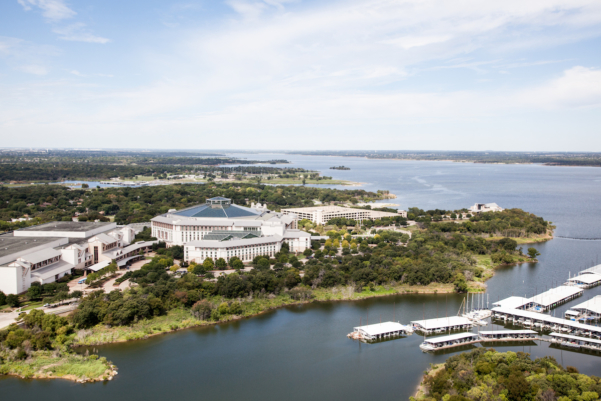 GAYLORD TEXAN
Gaylord Hotel - Great for anniversaries, dates and overnight hotel stays. Gaylord has a full-service spa, several restaurants on property and plenty of hotel rooms. During the holiday season, enjoy the ICE! Exhibit, thousands of square feet of a walk-through carved ice wonderland. We land you a few yards from the front entrance for the ultimate VIP arrival and convenience.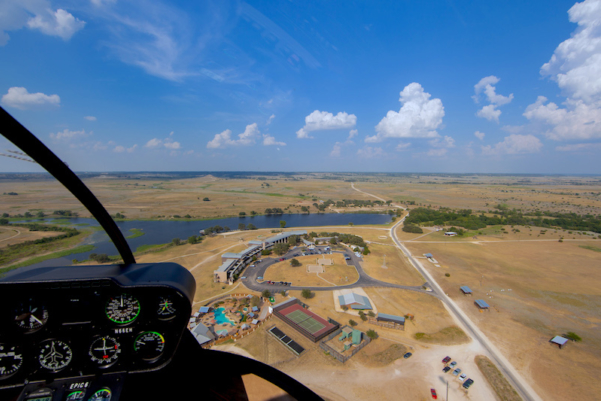 Hunting / Fishing
Rough Creek Lodge Sportsman's Experience - Your journey starts at one of our landing zones convenient to your departure location with a swift transfer to the serene Rough Creek Lodge. Most of our patrons go for the food, but why not combine a sporting activity for a day-long getaway or even a multi-night stay. Hunting, shooting sports, fishing, Kawasaki mule rentals, horse back riding and marvelous Texas cuisine can be experienced on this 11,000-acre retreat. Enjoy the spa or poolside lounge or try zip-lining and rock climbing. Due to the customizable nature of this experience, a booking agent can assist you in planning the perfect getaway.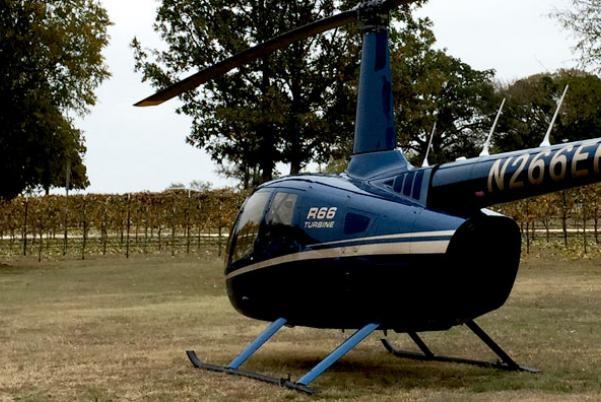 Texas Wineries
Why not fly to a winery and enjoy the luxuriousness of a private helicopter charter arrival to your wine tasting experience? Our expert pilots will be your guide to wineries both near and far. Full day excursions explore select wineries of the Texas hill country with breathtaking views during enroute, while half day excursions explore Dallas and Fort Worth area wineries. Our fly-in wine tours include a wine tasting experience and most include a small snack tray. Once you have toured the winery and enjoyed a private tasting, you may have finally found the wine you have been looking for. Your pilot will load up any purchases you made so you can enjoy a glass at home that evening. Truly Epic.
View All Fly-In Wineries