Rough Creek Lodge Helicopter Charter
Take in the breathtaking views as you leave the bustle of the city behind en route to Rough Creek Lodge's 11,000-acre ranch. You will land on a private helipad steps away from the award-winning restaurant. While on the property, enjoy fine wines, great food, plenty of activities both indoor and outdoor, and luxury accommodations if you choose to stay the evening.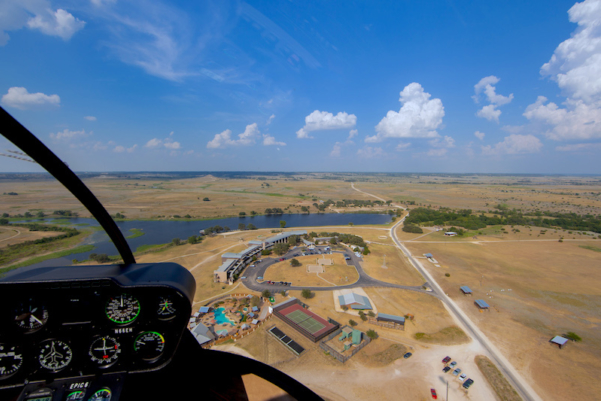 Tranquility Awaits

Guests can enjoy a longer visit on the property if other activities are desired such as zip lining, shooting sports, archery, Kawasaki mule riding, fishing, spa, horseback riding, clay shooting, petting zoo, or any of the many activities offered by this exclusive property. Overnight accommodations are also available.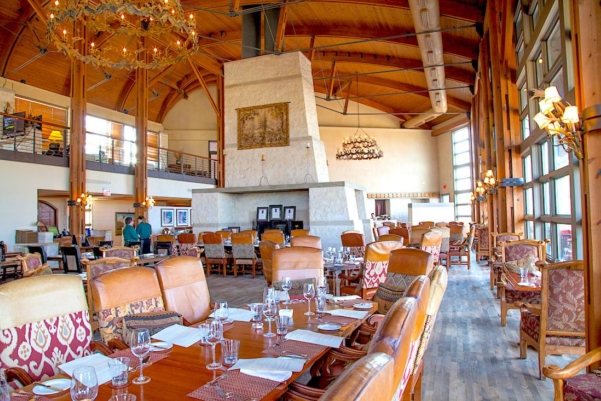 Fine Dining
Rough Creek Lodge is known for blending unmatched service with Chef Gerard Thompson's modern interpretation of rustic American cuisine. No detail is spared, down to the last bite. Diners enjoy countless culinary treasures such as grilled Texas quail, handmade pheasant ravioli, juicy rib eye or a delicate swordfish. Chef Thompson's creations will astonish you. Save room for the warm Texas pecan pie served with vanilla bean ice cream & molasses bourbon sauce. Skillfully prepared and rich in flavor, the cuisine at Rough Creek Lodge is unsurpassed.
Epic is reliable and I would recommend to any individual or group that wants the experience of flying and getting out of town for a couple of hours. It's the way to go. Let somebody else do the "flying" while you relax, feel safe and enjoy the scenery. A great trip, meal and warm bed awaits you! Teka Paul, Rough Creek Lodge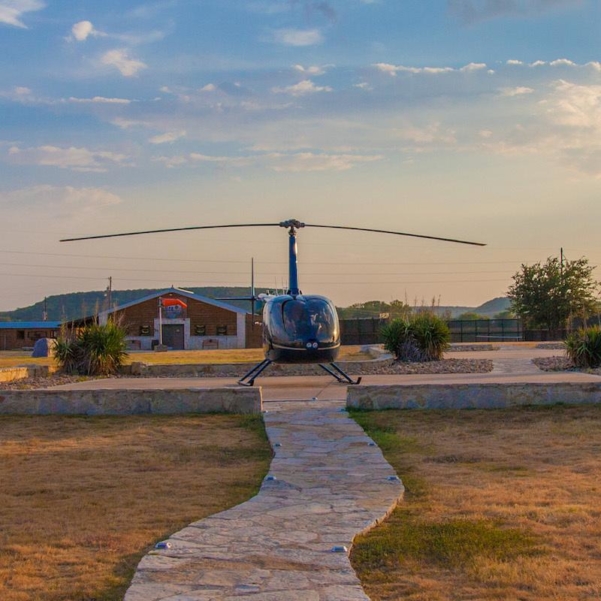 The Perfect Spot
Our wildly popular Rough Creek Lodge dinner package includes round-trip helicopter charter and a $100 per person credit to be used at the restaurant. Rough Creek Lodge is also great for:
Engagements
Anniversaries
Corporate events
Family events
Book Now