ROBINSON HELICOPTERS FOR SALE
You've been thinking about buying a helicopter, but where do you start? There's training, insurance, maintenance and upkeep, storage, fueling needs, support equipment, applicable regulations, taxes, financing and the list goes on. As little or as much involvement as you would like, Epic can help if you are a buyer or seller. Whether new or used helicopter sales, whether this is your first aircraft purchase or not, Epic Helicopters is ready to help you.

Get Started
Join the Owner's Club
Helicopter sales consulting
Pre-buy inspections
Helicopter brokerage service
Pilot training (initial certificate, add-on rating, recurrent and turbine transition)
Insurance approved training
Ferry-flight and pilot services
Crating and international shipping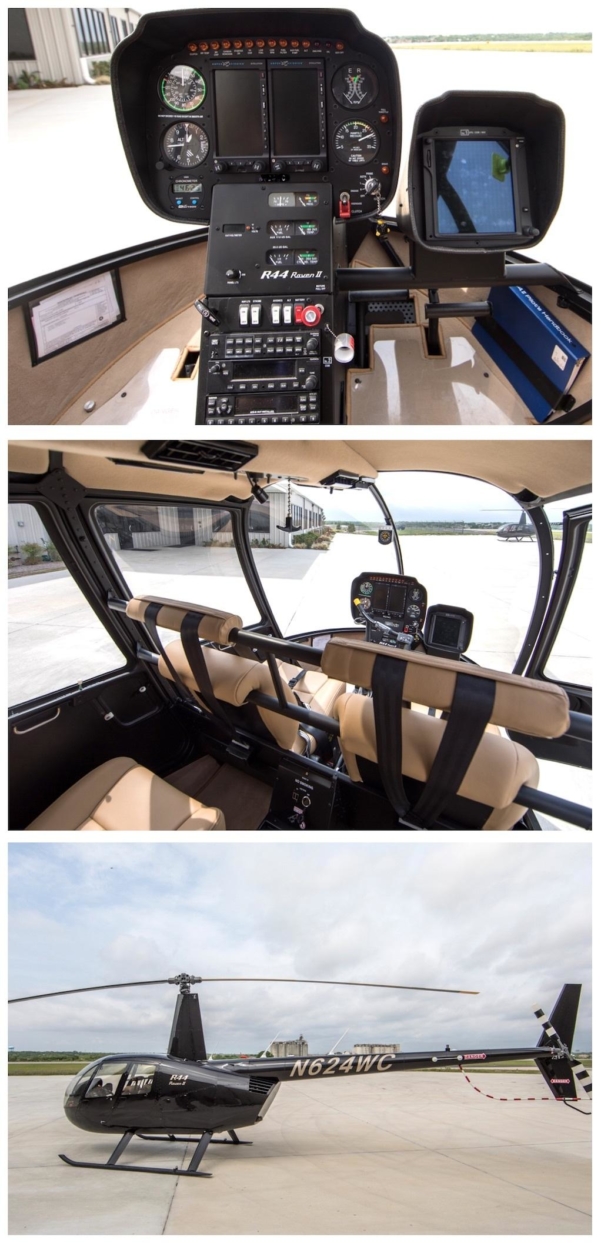 Robinson R44 Raven II
$498,900
Serial Number: 13849
Total Time: 108 hours
Featuring:
Black Metallic Base Paint
Sand Metallic Trim
Tan Leather Interior
Air Conditioner
Xenon Landing Lights
Fire Extinguisher
Kannad 406 ELT
Bose interface, all seats
Annual completed Feb 2018
Avionics:
Aspen Primary Flight Display (PFD) 1000H Pro
Aspen Multi Function Display (MFD) 500H
Garmin GTN 750 touch screen (COM/GPS/NAV)
Traffic and Weather
Garmin 225B Transceiver (Com #2)
Garmin 330 Mode S Transponder with ADS-B OUT
Garmin GDL-88 ADS-B IN
Garmin 350H Audio Panel
Digital Clock
Vertical Card Compass
Specifications subject to inspection. Sold as is, at Epic Helicopters in Fort Worth, TX. Delivery and exporting services available upon request. Aircraft subject to prior sale or removal from the market. This aircraft is offered by Epic Helicopters, LLC in Fort Worth, TX. Listing updated 05/31/18.
Inquire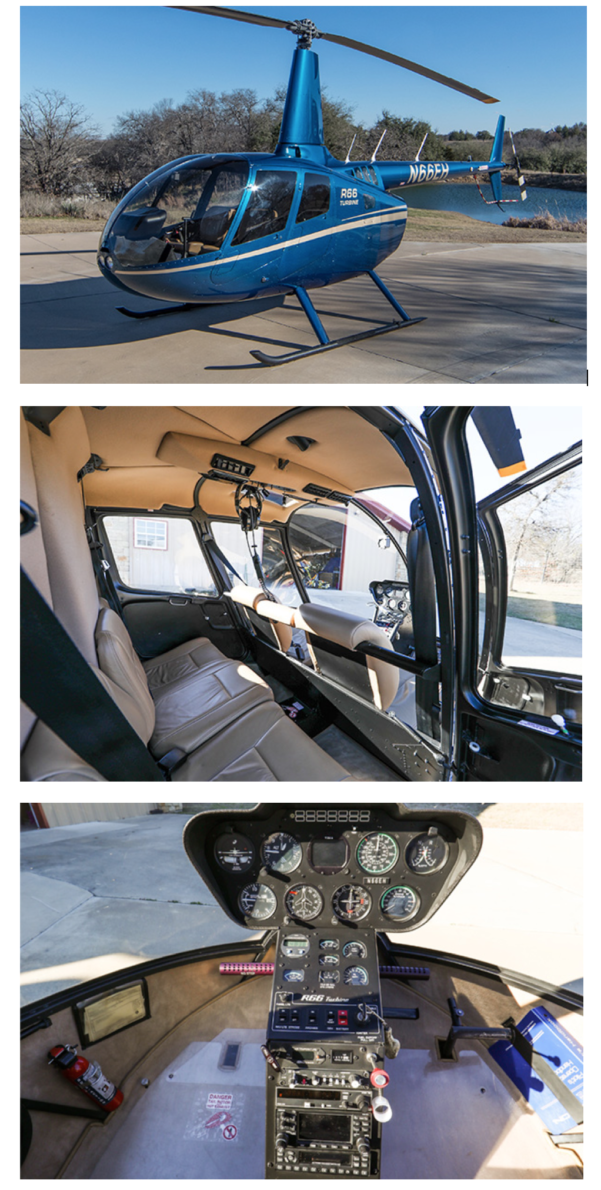 Robinson R66 (SOLD)
$659,900 (SOLD)
Serial Number: 363
Total Time: 749 hours
Featuring:
Dark Blue Metallic Base Paint
Sand Metallic Trim
Tan Leather Interior
Air Conditioner
Fire Extinguisher
Kannad 406 ELT
Upgraded battery 25 amp hour
Annual completed Feb 2017
Avionics:
Garmin GNS 430 (COM/GPS/NAV)
Garmin GI-106 indicator
King KY196A Transceiver
Garmin GTX 330 Mode S Transponder
Turn Coordinator
Digital Artificial Horizon
Directional Gyro
Digital Clock
Vertical Card Compass